IT and Cybersecurity
South Australia is experiencing substantial growth in its technology workforce – the second highest in the nation at 15% between 2021 and 2022.
In 2021, the tech sector contributed $6 billion to the South Australian economy and employed 33,000 people and is home to a range of companies, ranging from new emerging innovative start-up companies to global tech companies, all seeking to grow and expand their workforce. The demand for technology and cyber capabilities is high across all industry sectors.
Strong industry growth has resulted in increasing demand for a skilled workforce and in response tech companies have been active in sourcing talent from a variety of education pathways. Traditional sources such as university graduates continue to meet a portion of skills demand with VET graduates, both entering their career journey or reskilling from an existing role, increasingly meeting industry needs for a variety of job roles. Also, there is almost no gap in pay for entry level jobs between VET and university educated positions in this sector.

South Australia is also home to a range of global tech companies with many planning to significantly expand their workforce over the coming years in skilled areas such as software development, artificial intelligence, machine learning, cloud computing and data analytics.

South Australia is growing future-focused industries requiring a skilled tech workforce that can develop, apply and support the diverse application of emerging technologies such as cloud computing, artificial intelligence, data analytics, automation, visualisation, cyber security, robotics and more to support this growth.
Jobs in demand
In demand IT and cybersecurity sector occupations that may be supported by a VET pathway include: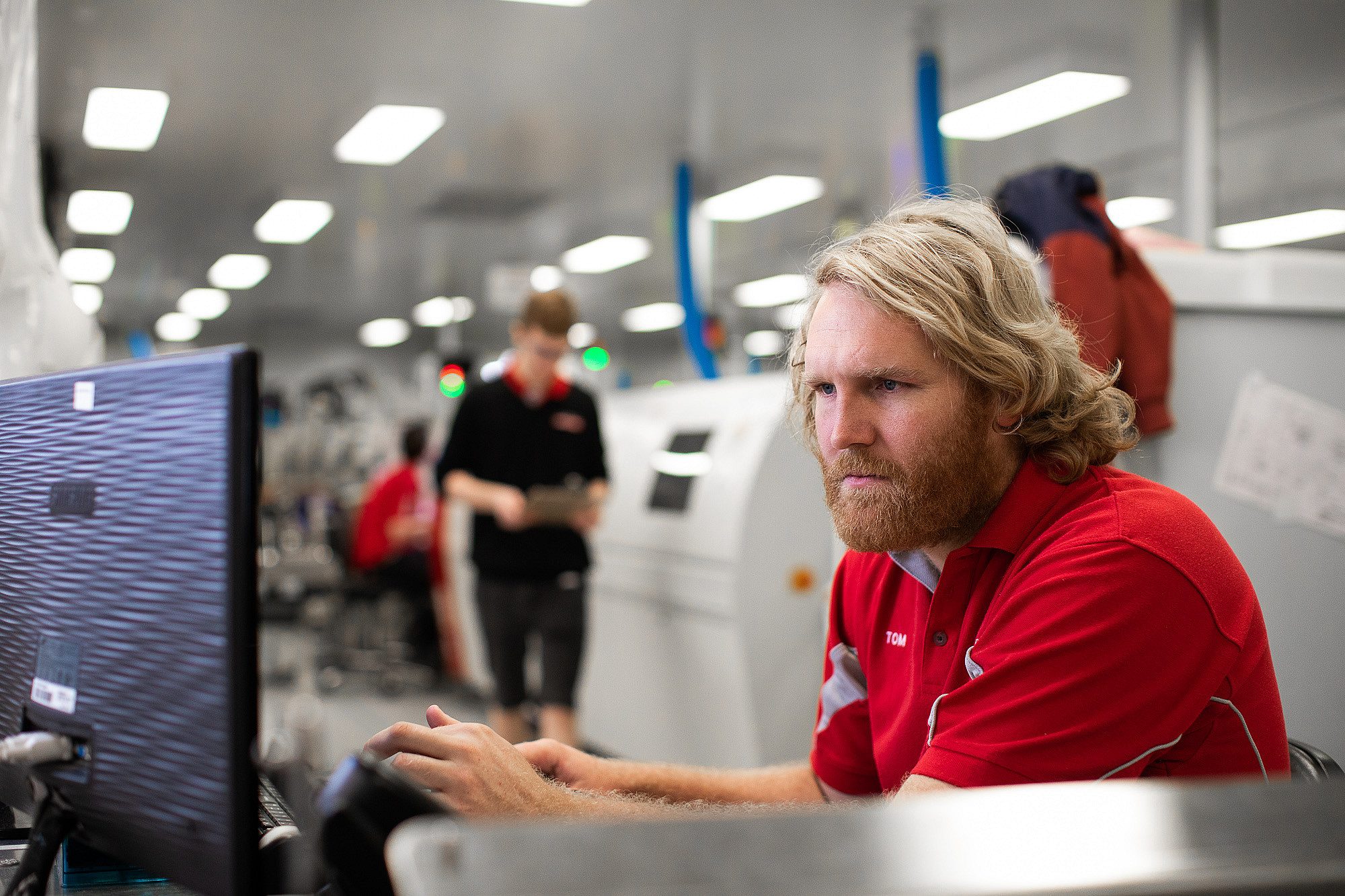 Keen to explore jobs in IT or cybersecurity?
Find out what it's really like to work in this sector from the people who know best.
Keep exploring sectors in focus
From advanced manufacturing to childcare and hospitality, these are the industries looking for skilled workers now and into the future.