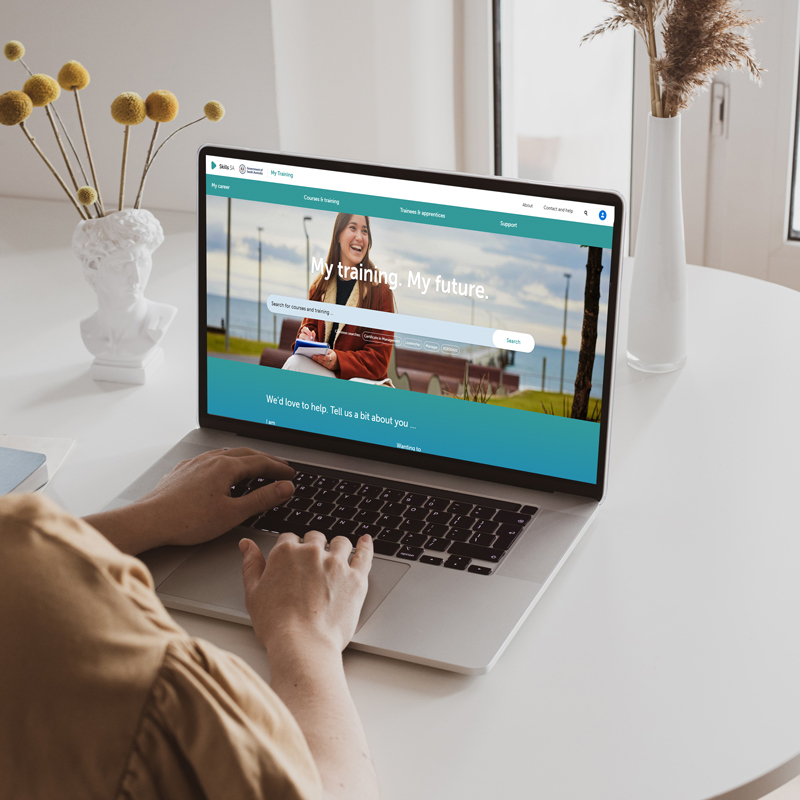 A website that connects learners with training, industry, support and employment opportunities.
Improving access to information for learners was one of the clear priorities drawn from the South Australian Skills Plan Engagement.
To better support South Australians exploring VET pathways, we developed a one-stop-shop that features:
career, industry and occupation information
on-the-job and off-the-job training opportunities and information
better connection to courses and training providers
support available during training.
Learners can now access all this and more on the My Training website.
Giving learners information they need to succeed in their training is vital. It helps to improve VET completion rates, better connects learners to VET pathways and provides support throughout their learning journey.